If you're having mood swings, feeling irritable or struggling with brain fog, this superfood smoothie can help. It's packed with vitamins, minerals and antioxidants — the essentials your brain needs to thrive.
This recipe contains spinach and sunflower seeds — which are excellent mood boosters! Both are rich in B vitamins including folate and B6, key players in the production of serotonin (your happy hormone).
Healthy fats, including omega-3 fatty acids found in chia seeds, are food for your brain — providing the nourishment crucial for growth, repair, and clarity.
I've also included cacao, a superfood high in antioxidants. It's also a great source of magnesium, which is an essential mineral known for its calming effects. It helps to promote relaxation and take the edge off.
Expect to feel brighter, clearer and more energized!
Mood-Boosting Green Smoothie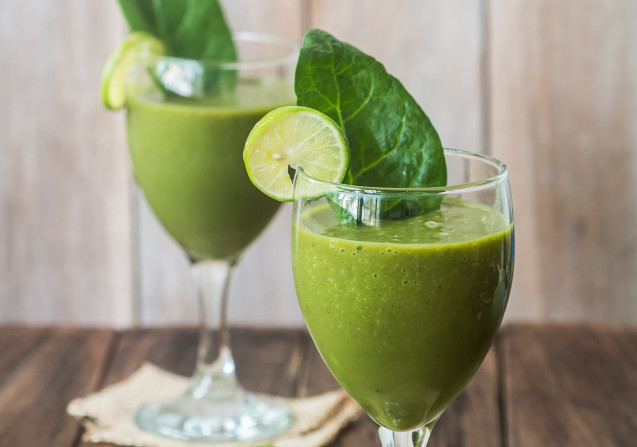 Ingredients
1 cup strawberries
1/2 – 1 cup fresh spinach
1 tablespoon chia seeds
1 tablespoon sunflower seeds
1 tablespoon cacao
1 ripe banana
1 cup coconut milk
1/2 cup water
Preparation
Blend all ingredients in a high-speed blender. For best results, choose full-fat coconut milk. Enjoy!